Maldives is known for it's divine crystal beaches, here's a list of the best Maldives Beach for beach lovers to visit.
Fulhadhoo beach
Fulhadhoo is an unique place. Most of the Maldives Beaches islands are expensive luxury hotels, or local islands completely built-up with houses. But this island is relatively large, and the village occupies only a small area. All the rest is completely yours. Several miles of white sand like flour, lush tropical vegetation and a sandy spit with clear water and perfect sunset. Most of time there is no one on the beach – neither locals, nor tourists. And you can get all of this even with a limited budget.
2. Finolhu Kanifushi beach

Finolhu Kanifushi is an island in the maldivian Baa Atoll with a unique strip of sand, which makes it possible to walk for a long time in the ocean and visit three other uninhabited islands. This Maldives beach is excellent everywhere with tall palms and without broken corals in the water. A large lagoon is good for those, who like to swim far away.
3. Amilla Fushi beach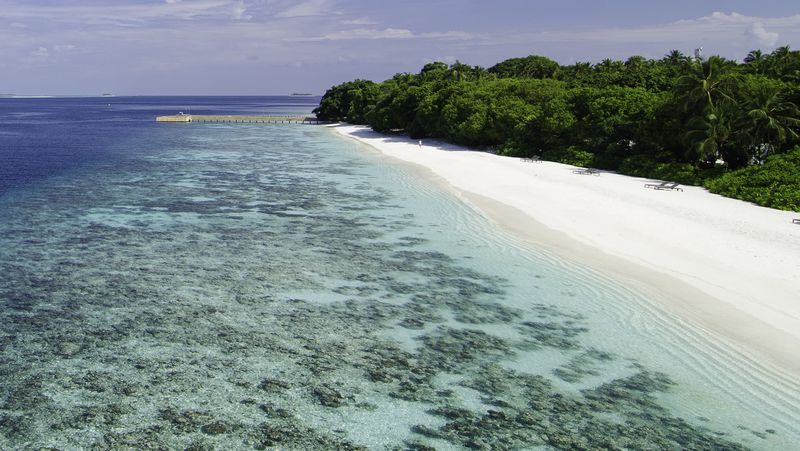 Amilla Fushi is a private island in Baa Atoll, Maldives. All of the beaches are excellent and quite different from each other. There are areas with palms – more looking like the Caribbean, while other coast has a lot of bush, – which is more typical for the Maldives. Entry into the water is sandy, but soon you'll find coral gardens with excellent snorkeling spaces.
4. Reethi Rah beach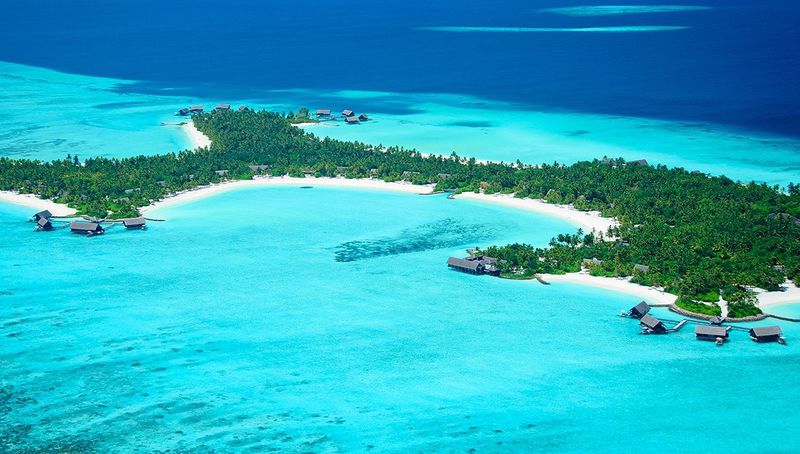 Reethi Rah is an artificial island with the longest coastline in the Maldives. The beach is perfect almost everywhere – with white sand, palms and good entry into the water without stones and shells. The bad thing is that there's no snorkeling at all (no fish, nor corals in the water). And besides many electric cars always drive around the island, that is not very comfortable for a secluded holiday.
5.Dhigurah island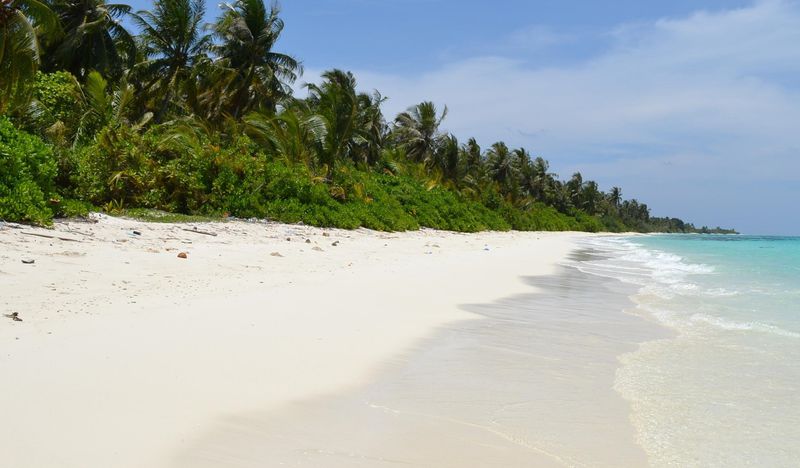 Dhigurah is a local island in South Ari atoll, Maldives. Dhigurah is a very long perfect secluded beach in the south, ending with a gorgeous sandpit.  It is one of the best places in the Maldives to dive with whale sharks, while the snorkeling on the house reef is also good. The island has cheap cafe, shops and few independent dive centers, giving great opportunities to reduce your expenses. In a theory, you can have a vacation comparable with Thailand by costs, getting the real Maldives in its best